While a Bit Fan is not essential, it's helpful because it helps clear away the debris (aka swarf) that the milling machine creates when it's cutting. Without a Bit Fan, debris remains on the workpiece while it's being milled. As a result, the cutting tool is constantly impacting the debris and this constant friction can dull the cutting tool, cause the motors to work harder than they need to, and create rough edges on the workpiece. With the Bit Fan installed on the cutting tool, typically tools stay sharp longer, the milling machine doesn't have to work as hard, and the finish is superior. You can either pick up a Bit Fan in our store or make your own.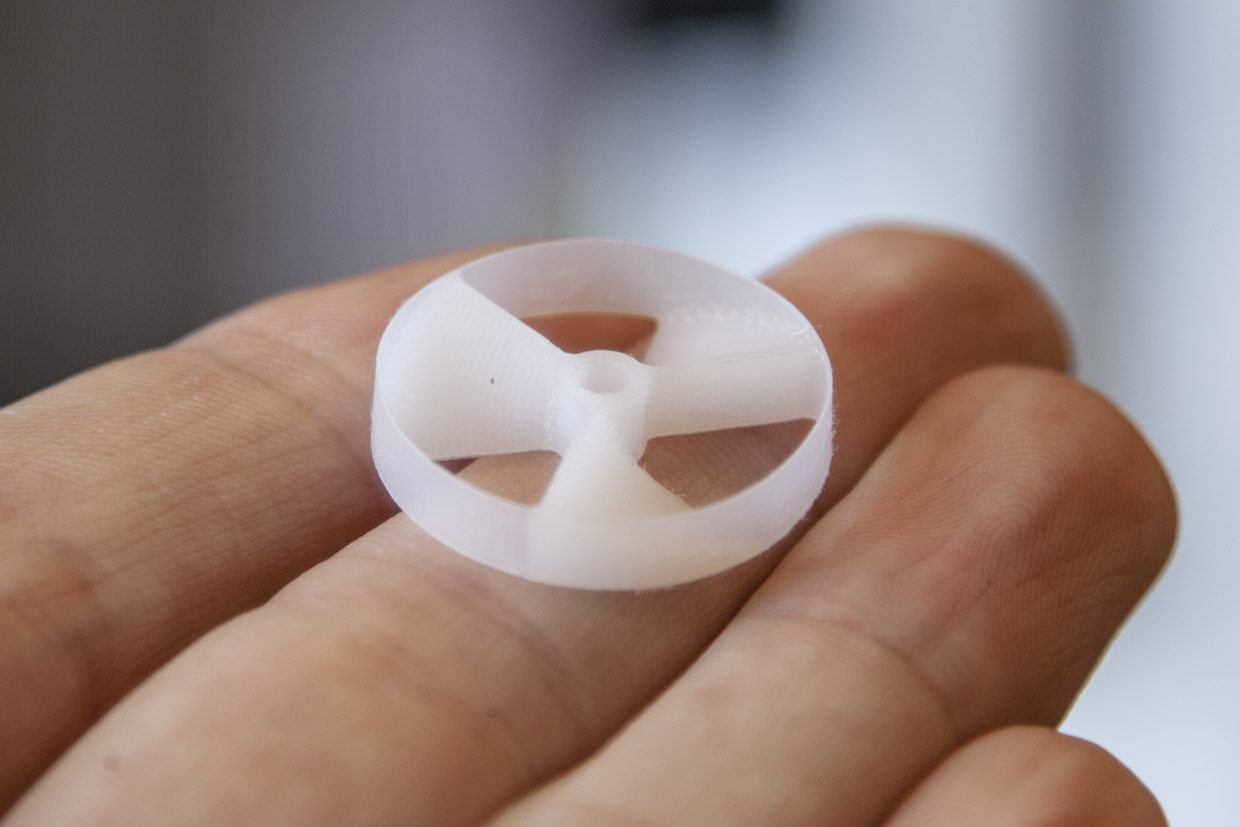 Install the Bit Fan
Installing the Bit Fan is easy. The video below shows you how.
We suggest putting the flat end of the cutting tool on the table and holding the fan by the blades. Carefully slip the fan onto the tip of the bit (end mill), with the angled blades toward the tip and the flat side facing away.
Remember:
Press on the blades, not the thin part between them.
Be careful of the tool's sharp tip as you do this.
Push the fan all the way up against the collet nut.
CAUTION: Be careful not to cut your fingers when putting on the Bit Fan.
Here's the Bit Fan correctly installed on a 1/32" flat end mill, showing proper orientation: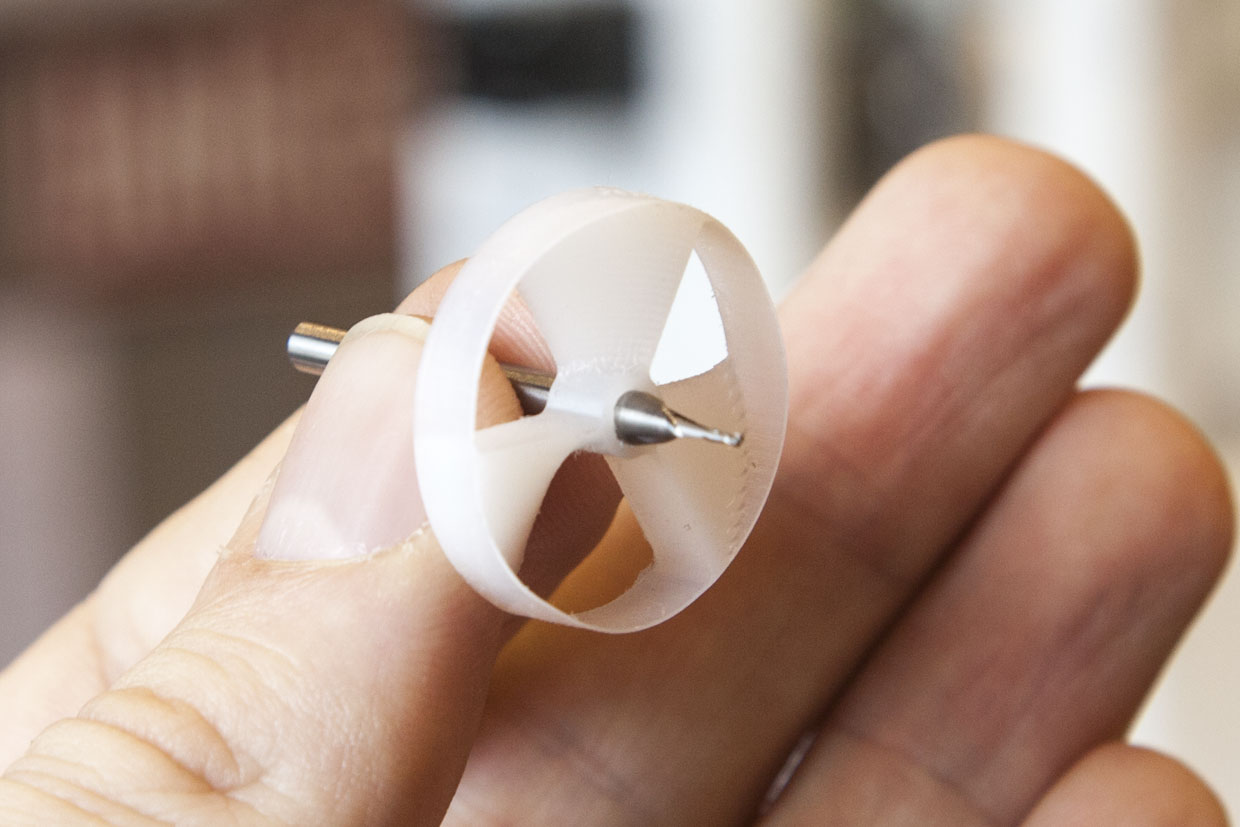 NOTES
When inserting the end mill into the milling machine's toolholder, push the fan all the way up against the collet nut.
Before starting a milling job, check to make sure that the fan isn't going to collide with your material. Be particularly wary of collisions if you're milling in a thick piece of stock.
We hope you enjoy using the Bit Fan as much as we do! As always, feel free to contact us at support@bantamtools.com with questions or comments. We're always happy to hear from you!