Here is a visual guide to the end mills we sell.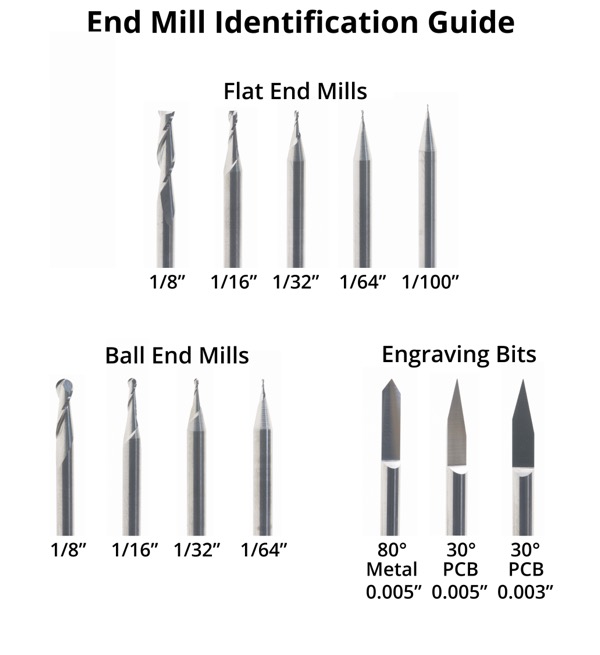 Even experts confuse them occasionally, so we recommend keeping your end mills organized, either in their original packaging or in a bit box.
Below you can download a printable pdf if you'd like to post this photo in your makerspace or lab.