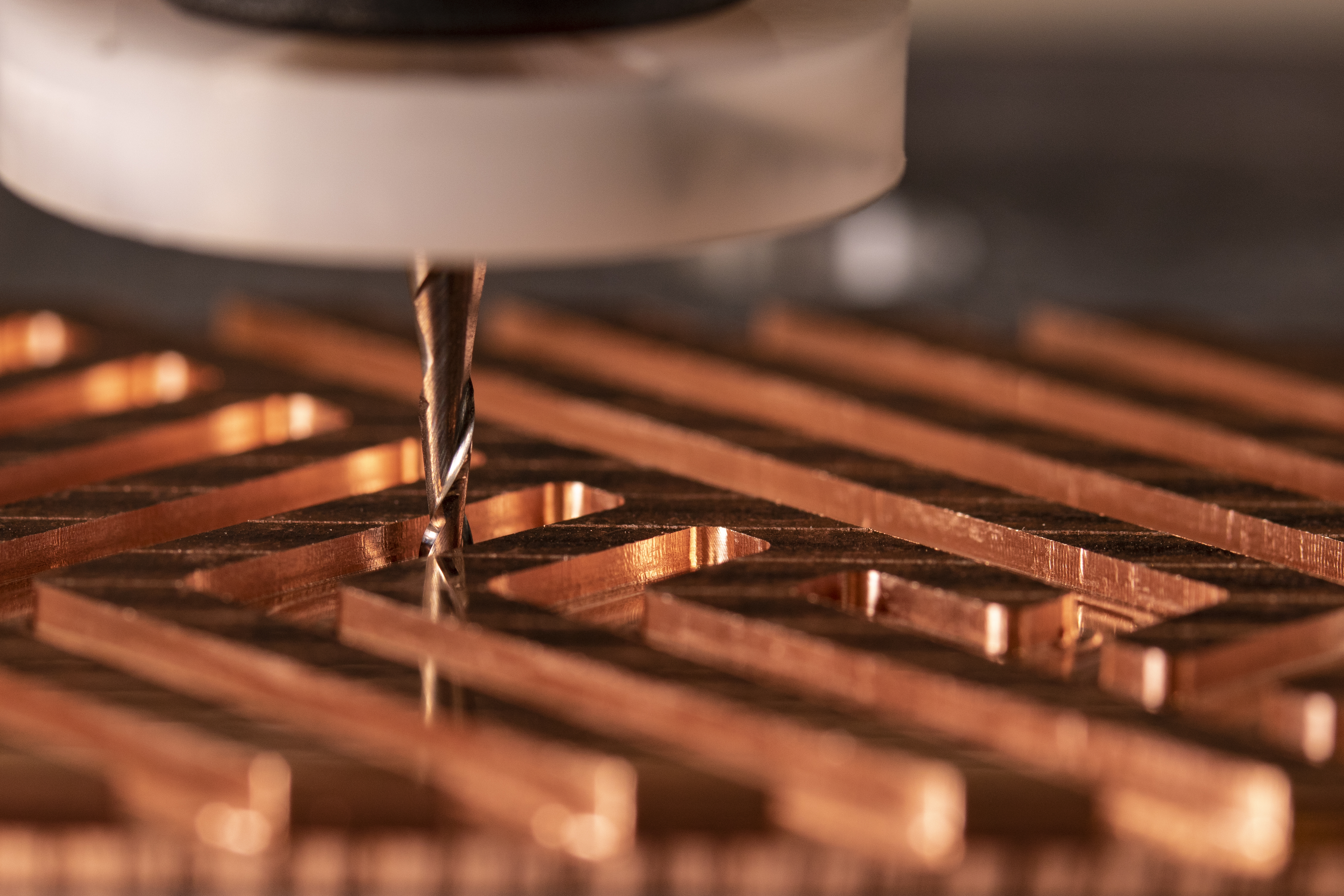 About Copper
Copper is a soft, malleable, and ductile metal with very high thermal and conductivity. It's superior electrical conductor that's used in welding torch tips, circuit-breaker terminals, and one of our personal favorites: circuit boards. We like machining with copper 145(aka free-machining copper) because contains tellurium and makes it easier to machine.
Machining Tips
Use the biggest tool you possibly can to allow for the fastest material removal and least chance of tool breakage. The easiest tools to use are 1/4", 1/8", and 1/16" flat and ball end mills because they're very strong and can cut away a lot of material at once. That being said, any tool can be used to mill copper as long as the settings are correct.
Make sure to keep copper dust and chips out of your eyes or lungs. We recommend vacuuming after each milling job and in the middle of jobs longer than 30 minutes.