In programming your CAM, you're determining what tooling and toolpaths your Bantam Tools Milling Machine will use to machine the part you've designed. But in order for your milling machine to read the G-code files you export from Fusion 360 or CAD/CAM software, you'll need a CAM post processor specific to your Bantam Tools CNC machine.
We've worked with Autodesk to ensure a seamless experience when using Fusion 360 and our milling machines. You can download and save a custom Bantam Tools CAM post processor for Fusion 360 locally on your computer.
But first be sure to download and install Fusion 360 onto your computer, if you haven't already. The Fusion 360 team offers a variety of packages for hobbyists and professionals. You can download a free trial of the Fusion 360 software for professional use or the free version for personal use.
To download the Bantam Tools post processor, go to Fusion 360's post library and type "Bantam Tools" into the search bar. When the post processor appears, select Download.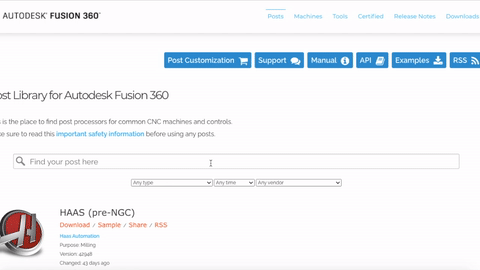 Now, head over to the Manufacturing workspace in Fusion 360, where you've programmed your toolpaths. Right-click on the toolpath you want to post-process. If this is your first time using Fusion 360, check out our Designing CAD and Programming CAM support guides.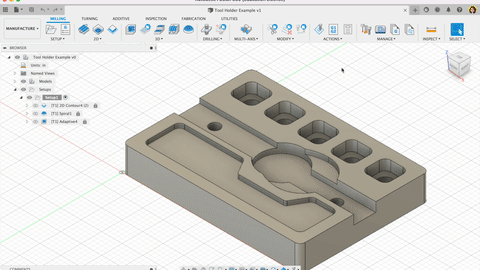 The window that pops up will look like this: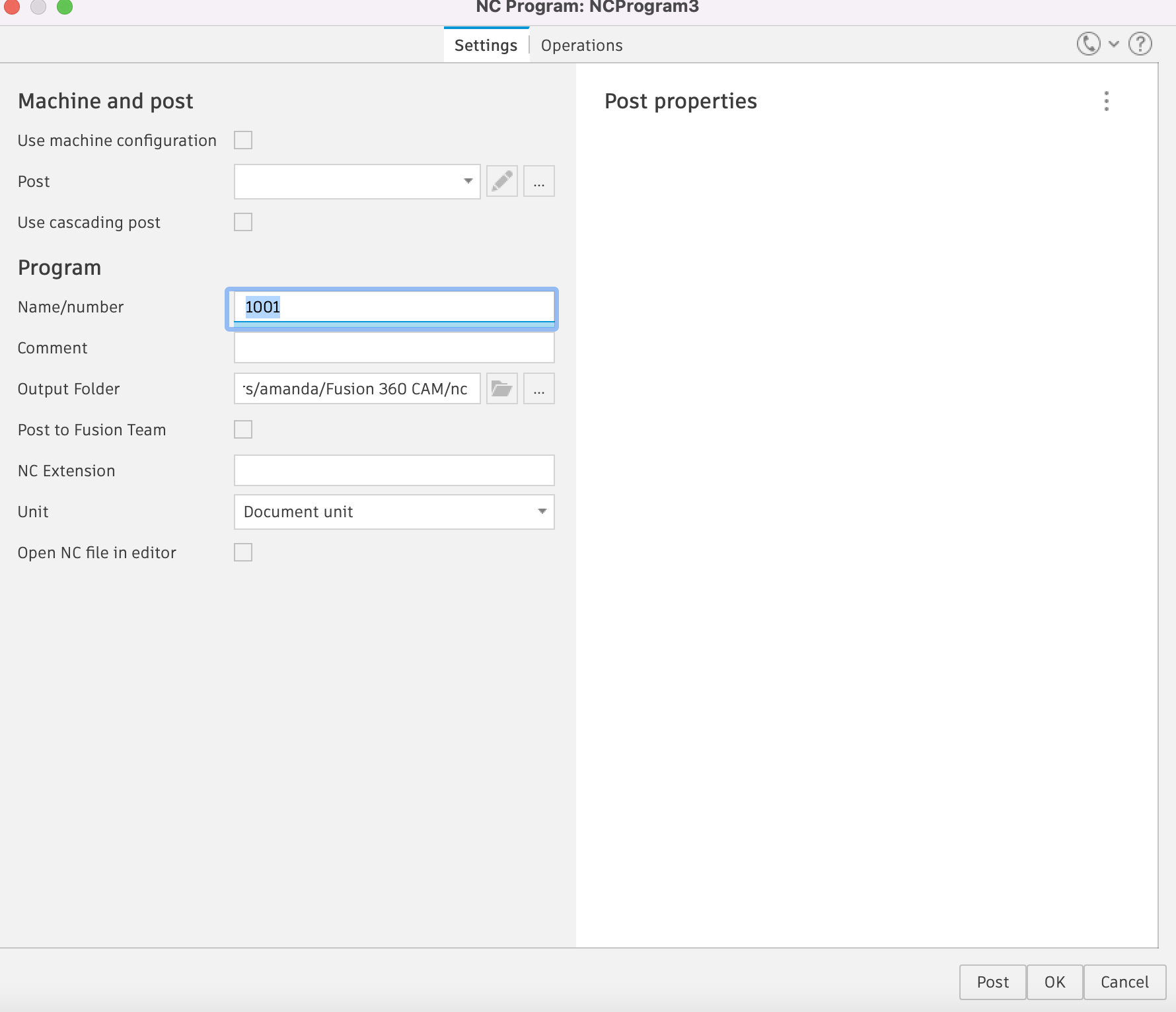 Next to Post, click the three dots.

Click on the Local Tab and then select import in the tool bar at the top. Follow the onscreen prompts to select the Bantam Tools Post-Processor you downloaded.

When you do the post processor will appear in the menu. If you have more than one post processor saved locally, make sure you select "Bantam Tools / bantam tools," enter the rest of the information as needed, and click OK to generate your G-code before pulling it into the Bantam Tools Milling Machine Software.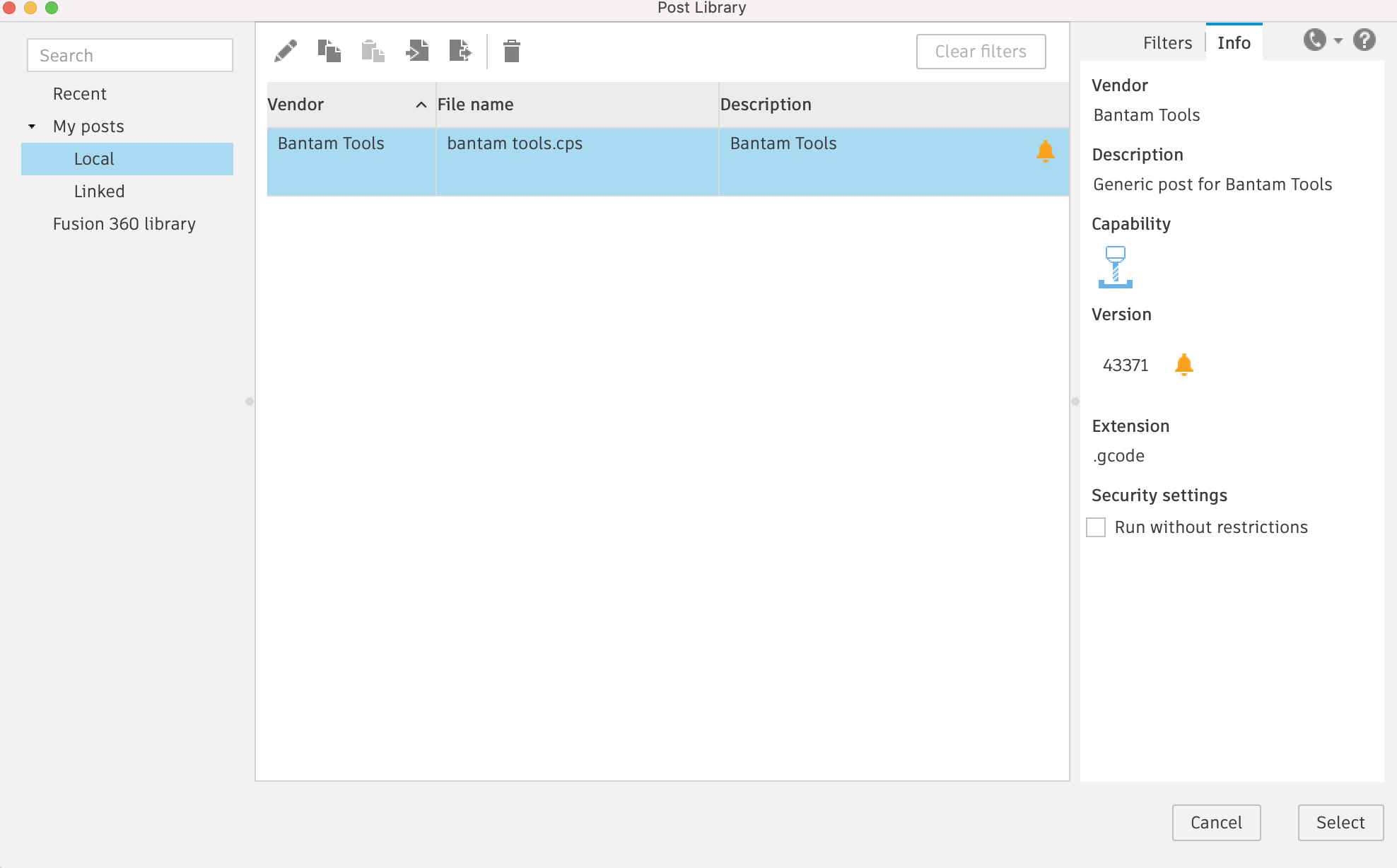 Note: If you're having any trouble importing your post processor, check out this Fusion 360 support guide.
Now that you've saved the Bantam Tools post processor locally, head back to Fusion 360 and post-process your G-code files.